Mass shootings, school design, and the architecture of resignation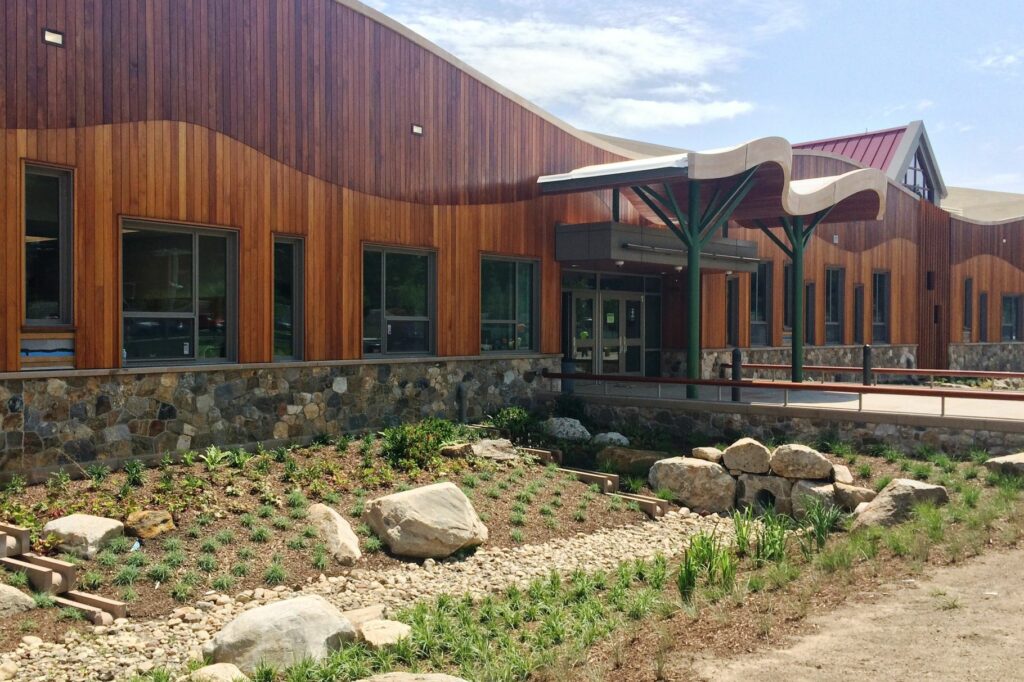 It's back-to-school season in the United States, which means stocking up on school supplies and picking out new clothes. Among the offerings in stores are bulletproof backpacks—just one example of the ways in which worried students and parents are looking for safety solutions.
As the nation's gun violence crisis continues, without any substantive federal legislative action to lessen shooting events, the everyday experience of going to school has evolved. The Washington Post estimates that more than 228,000 students have been exposed to gun violence during school hours since the 1999 Columbine High School attack. Metal detectors, gun-toting guards, and drills to protect against active shooters were once the vision of a dystopian future. Now they're part of the routine for today's students.
Increasingly, those seeking a solution to these senseless acts have turned—without many other places to go—toward architecture, design, and the built environment. The first, and perhaps most famous example, was Sandy Hook, Connecticut. When the school district unveiled a new elementary school in 2016, revamped to besafer while still being welcoming and open to nature, it immediately became "the most scrutinized school design in the United States," as Henry Grabar wrote for Slate. It also became "the landmark project of the era in which stopping school shootings became the responsibility of architects and administrators because the U.S. Congress would do nothing."
Turning classrooms into safe rooms
Three years later, the lessons of the new Sandy Hook Elementary have clearly not been learned by a new generation of school administrators, architects, and safety officials. In the last few weeks, a story about a $48 million upgrade of the Fruitport High School in west central Michigan went viral due to the design's focus on violence prevention. When the renovation finishes in 2021, the school will contain curved hallways, meant to reduce sightlines for shooters, and jutting barriers throughout to provide shelter during an attack. Fruitport superintendent Bob Szymoniak told The Washington Post these features will impede any active shooter: "It has reduced his ability to do harm."
But in so many ways, this design, and designs like it, have already done harm to the learning environment. While Sandy Hook was the first, and perhaps most high-profile, example of school redesign in the age of mass shootings, it will definitely not be the last. Since its completion, more innocent lives have been lost, the gun debate has become even more charged, and more school administrators, security industry officials, and government leaders have proposed increased "hardening" of schools, whether it's through security features like those at Fruitport, increased security and scrutiny, or even armed guards.
The nation has spent so long in gridlock and inaction over the gun crisis, it's threatening to permanently alter how we design a generation of schools. Educational infrastructure for K-12 students, which is in a deep state of disrepair across the nation, is in dire need of increased funding and support. Currently, there's a $38 billion-a-year gap in what needs to be, and what is, spent on repair and upgrades. The average U.S. school is 44 years old, and strained budgets mean that new buildings, and building standards, have been slow to emerge on a national level.
But while it may move slowly, school construction is a huge business. According to the Build America's Schools Infrastructure Coalition (BASIC), public education infrastructure is the second largest construction spending sector; districts spent $1 trillion on infrastructure projects between 1994 and 2013.